VO2 master analyzer is the first wireless metabolimeter for the analysis of VO2 he was born in BMR extension.
It has no backpacks to wear, cables, or hoses that affect or restrict the test subject's movement, and the low weight (200gr) does not affect the performance of the subject.
For system calibration no syringes are needed or tanks containing specific gases. There are special sanitizing filters of the device for use between one user and another.
A five-point stabilizing harness increases accuracy. Weighing 200 grams, the device will not hinder the athlete's performance. The equipment should not interfere with testing. No more running around with your backpack. Backpacks are meant for books and lunches, not VO2 analyzers.
Data response is superior due to direct gas measurement at the mouth. The small tubes for the oxygen samples increase the accuracy because they are received immediately after the flow measurement. No need for a sampling pump in a separate box. The high quality flow and oxygen sensors are the same as found in metabolic carts.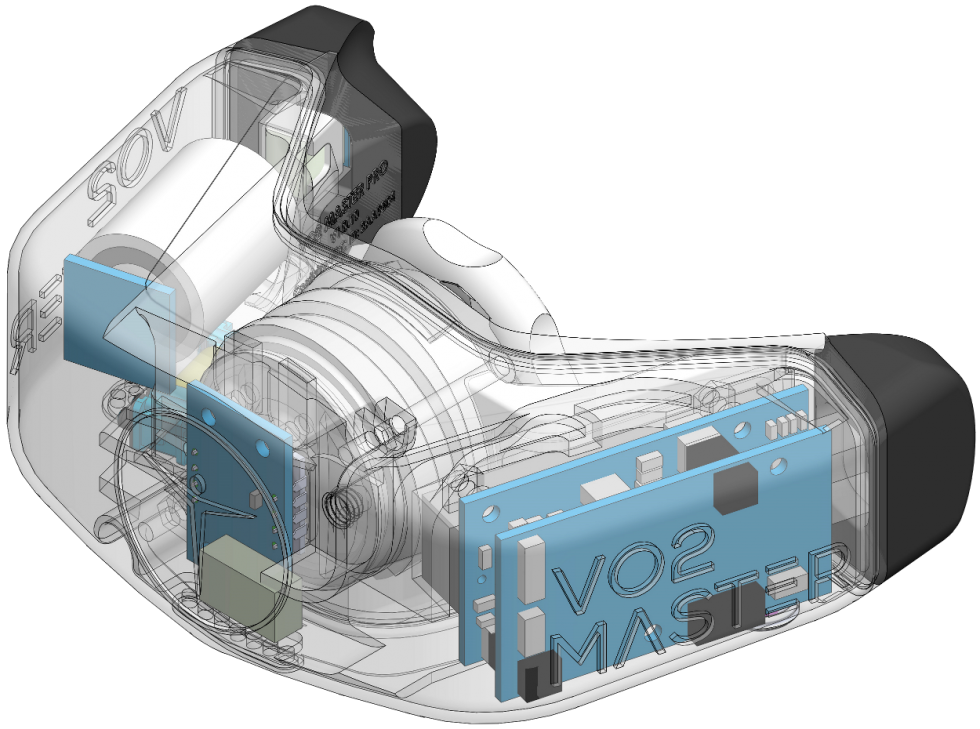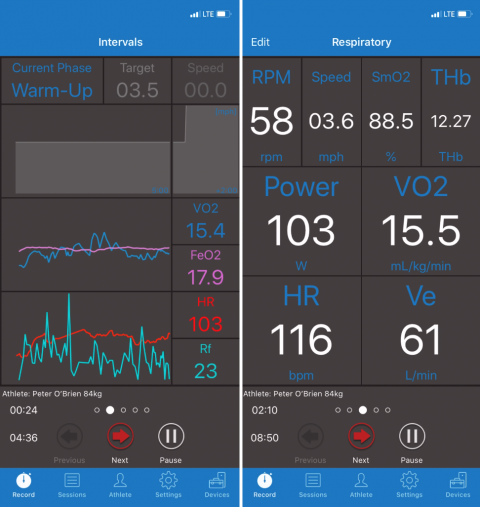 Dimensions: 124mm x 88mm x 47mm
Weight: 320g (200g unit, 120g mask)
O2 accuracy: ±1%
Flow Accuracy: ±3%
Flow sensor type: Differential Pressure
Oxygen Sensor Type: Galvanic Fuel Cell
Gas sampling system: Passive, pump-less
Life of the oxygen sensor: 12 months
Calibration: Automatic.
Ventilation: 2-250 liters per minute
Tidal volume: 0.25-10 litres
Respiratory rate: 3-80 Breaths per minute
Battery Type: 1x AAA
Autonomy: 8+ Hours
Do you want more information about this product?